The National Under 20s Music Contest Is Drawing Nearer And Nearer But Can A Group Of Kids From A Local Run Down School Really Take The Crown?
Owner:
Game Masters:
This topic is an
Out Of Character
part of the roleplay, ?Let Us Rock?. Anything posted here will also show up there.
Topic Tags:
Forum for completely Out of Character (OOC) discussion, based around whatever is happening In Character (IC). Discuss plans, storylines, and events; Recruit for your roleplaying game, or find a GM for your playergroup.

This is the auto-generated OOC topic for the roleplay "Let us all come togeather in Harmony"
You may reserve characters and requst things here don't try to reserve a taken or reserved FC that's just annoying and stupid really.
Thanks
Your GM Thundera
??? ??? S??? ??
?? ? L??? L??? ?? ?????????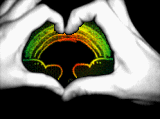 Thundera

Member for

0

years


---
---
Post a reply
RolePlayGateway is a site built by a couple roleplayers who wanted to give a little something back to the roleplay community. The site has no intention of earning any profit, and is paid for out of their own pockets.

If you appreciate what they do, feel free to donate your spare change to help feed them on the weekends. After selecting the amount you want to donate from the menu, you can continue by clicking on PayPal logo.
Who is online
Registered users: Abridged*, AceofSpade, Acer-Ro, Addrinvan, Ahri*, Akantha, Alphawolf565*, amyreinreaper, Angel's Whisper*, Aniihya*, Animality Opera, arcadegames&sodapop, ArcanusLim*, Arceius, Archereon*, ArhaHitomi888*, Arluar, Aroway, Ashes-6695, AugustArria*, AvengerSpirit*, AzricanRepublic*, Beach-Born-Boy, BIGBADpanda, Blackbird26*, BleedingLover*, BlueTea, BlueWind_22, BOO!, Brock10, brokenxfate, Caelus, CalamityJane, Canibelle*, ceh12*, Celedia*, Censored69*, ChaosBlade*, ChaosxChild13*, Chikawaa!~, Cloasse*, Colonel_Masters*, crystalrain, cucumbersome, CursedBlade*, Curtsive*, danm36*, DarknessUndying*, dealing with it, Deallo*, deathrisesagain*, delfiler, Dmitrij Rosha, dream cast soul*, Dyew*, ElvenEllis*, EmbracingIllusions*, Emerald.x, Enter Username Here, evilfang, Exabot [Bot], FamishedPants*, Fencer*, firebreaker2262, fiverglem*, Flexar*, flieslikeabrick*, Forensic_Anthro*, ForestofFlames*, ForeverADream*, Forevveru, Furry Dragon, Genesis Rhapsodos*, Google [Bot], Google Adsense [Bot], Google Feedfetcher, GreenSweatshirtGal*, Guardian Angel, Haas33*, Heartbeat*, Heather1205, Hitomi-san*, HitoriRaven*, HOLYCRAPAGHOST*, Hyper_Dragon, iCat*, Ichigo15, jackrules158*, JokerofSpades*, Kagerou*, Kai, kexia, Kuroe*, Kyren.Laili*, Kyrie, Lady Inali*, LadyoftheLand, Lakeview24601*, Land of Gregg*, Leon21*, Lifecharacter, lightningpoint*, Liliepanda, Lost Whisper, LRmember*, Mai-shine, MaliceInWonderland, MarchHare*, marksmanoftruth*, MegaKooala12, Mela*, MetalSliver, MilkHoney*, Modesty, Monochrome, Morgan, Mr. Fly on the wall*, Mr_Doomed*, MSN [Bot], MSNbot Media, MustacheMan*, Nevan, Nevermore90*, nicolbaka, nightwolf, No More Questions*, NorthernSoul*, NotAFlyingToy, Noxize, Oborosen*, OpalePhantasmagoria, Otaku*, OurLadyofSorrows, OverTheRainbow, peace_love_dance, PeachesNCreme*, Plagiarism, poeticjustice8012, Princess Awinita*, RacoonMoon()*, RadioFrequency, raindrops_autumn*, RavensOath*, Rem?us*, RichterGotz, Riverstyx777*, rockerr69*, Roku Mushabuki*, Romaneck, RoseAmedori*, Runika*, sabrinalove3001, Sage Akia, saphiresyphira*, SarahLiaa, SarcasticIrony*, Saviarre*, Saxious*, Shadetree76, ShadowsoftheNine*, ShadtheWerepire*, Shi-chan*, sinisterlupa, SlightlyInsane, Sneakyrio*, snipergirl24*, Snow*, Sokka25, Sora112112*, Sorella*, Spectrum, Sprezzatura*, Starsailor*, SugarPlum2*, SukaiKori*, Sweet Angel Jocelyn*, sweetgal, Syn_Maxwell*, Tainted Twinkee, Talukan, TechGorilla*, TechScience*, TemplarWarden, Terrus*, thatguy1, The Great Thundorz*, The Illusionist*, The Painkiller, The*Lucky*Teacup*, the_judged, TheFlag, TheOneAndOnlyRat*, Thundera*, Thundergod1020*, tigergal98, Tiko*, tinyartist18*, Tonks*, tornadofan2*, tragicallylovely*, True Grave*, UCTigerette*, UltimateGM*, Uncertainly, varxint, Vejisama*, Verum Umbra*, Vestiline*, Vesuvius, VitaminHeart*, ViviOrunitiaFF9, Wake*, WarningImCrazy*, Whispers..x, Wing06Twilight, WingedOctopus*, WittyWriter88*, WordSail, Wudgeous, Wysteria*, X64, Xavier_Blitz*, Xistinna*, Yahoo [Bot], Yoru-Senpai*, YoureStillAnInnocent*, ZacharyTC*, Zammy*, Zenia*, Zentose*, zerodagger, zodiak177, zolarix*
Source: http://feedproxy.google.com/~r/RolePlayGateway/~3/Huv-3rRJoB0/viewtopic.php
uc berkeley harrison barnes brett ratner stevie nicks anchorman capybara duggars